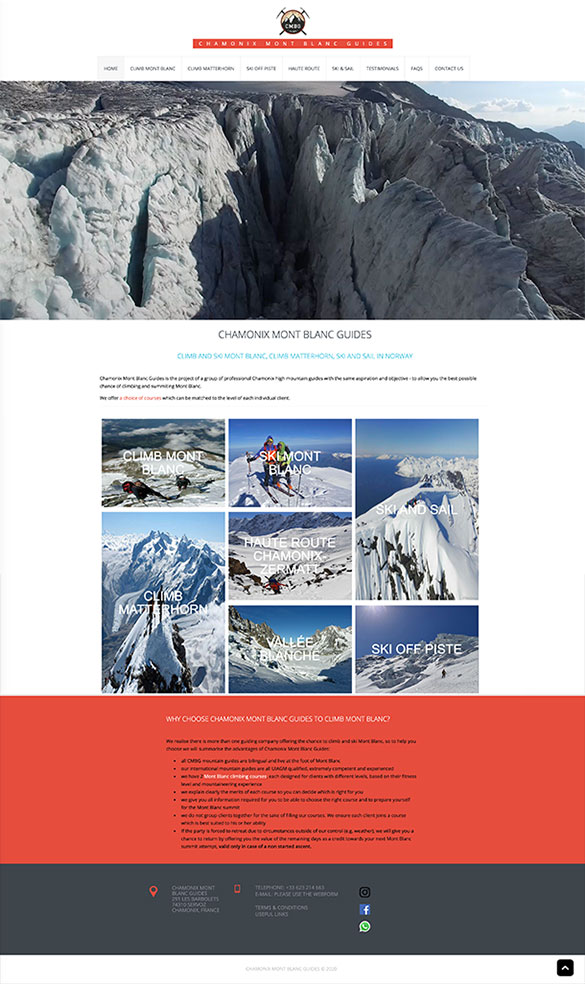 Project Description
Climb and Ski Mont Blanc, Climb Matterhorn, Ski and Sail in Norway
Chamonix Mont Blanc Guides is the project of a group of professional Chamonix high mountain guides with the same aspiration and objective - to allow you the best possible chance of climbing and summiting Mont Blanc.
We offer a choice of courses which can be matched to the level of each individual client.
Client Chamonix Mont Blanc Guides
Publish on 02 April, 2019
Tags
Project Description
De Paoli Charpente, Monsieur Guillaume de Paoli, entrepreneur individuel est en activité depuis 17 ans.
Installée aux Les Houches, Vallée de Chamonix Mont Blanc, Haute Savoie, elle est spécialisée dans le secteur d'activité des travaux de charpente
CxNx De Paoli Charpente
Publish on 02 October, 2018
Tags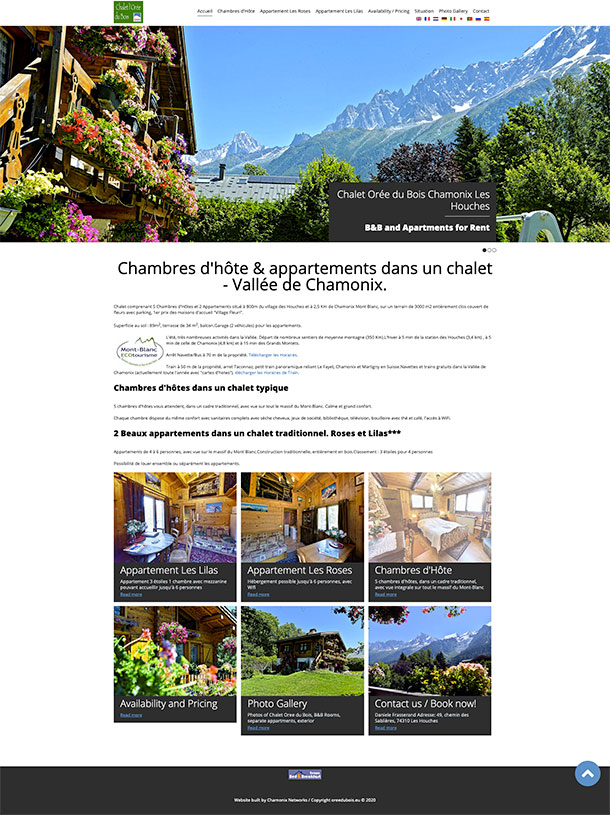 Project Description
Located 800m from Les Houches village and 2,5 km from Chamonix town. Ideal in summer as well as in winter for all activities.
Surface area: 89m2 and 34m2 terrace small patio balcony. Private parking area is available (2 cars per apartment).
This chalet is a regular prize winner of French 'houses in bloom' contest.
Its perfect location enables you to do different activities: in summer you can set off to explore one of the many mountain trails and in winter you are just 5 min. drive away from Les Houches ski resort and 5 min. from the ski slopes of Chamonix.
CxNx L'Orée du Bois
Publish on 02 August, 2017
Tags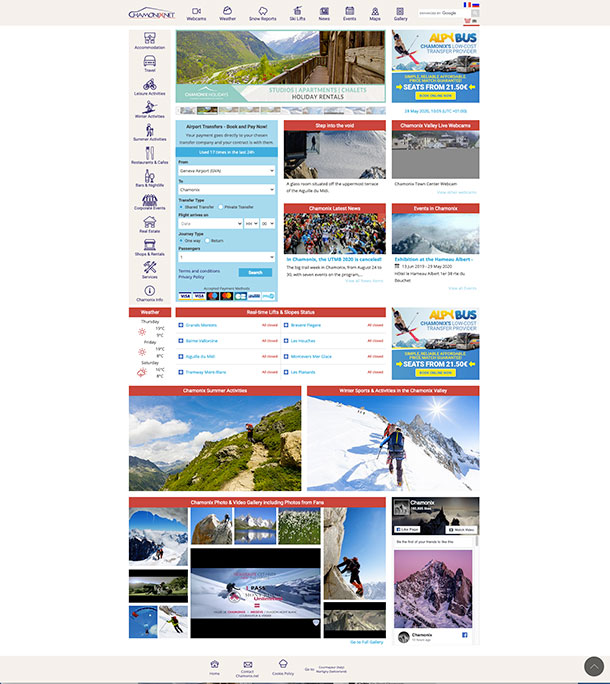 Project Description
Chamonix.net is administered by SARL Chamonix Networks. 396, rue du Lyret, 74400 Chamonix, France, Tel: +33 (0)4 50 55 82 69
Come visit us in our office near the Aiguille du Midi lift station!
Directions from the lift station:
from the Avenue de l'Aiguille du Midi facing the lift station, turn left onto the Rue du Lyret
about 50m on your left, you will see the sign "Chalet des Sapins, 396, Gate code: 1924 or 2512
our office is on the ground floor of the chalet, set back from the road
CxNx Chamonix Networks
Publish on 02 August, 2016
Tags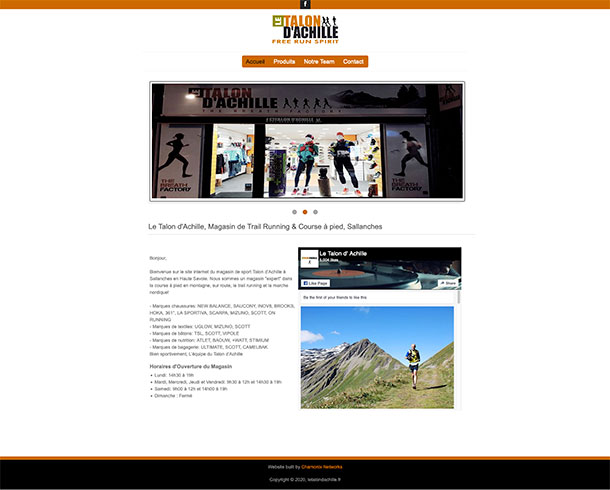 Project Description
Bienvenue sur le site internet du magasin de sport Talon d'Achille à Sallanches en Haute Savoie. Nous sommes un magasin "expert" dans la course à pied en montagne, sur route, le trail running et la marche nordique!
- Marques chaussures: NEW BALANCE, SAUCONY, INOV8, BROOKS,
HOKA, 361°, LA SPORTIVA, SCARPA, MIZUNO, SCOTT, ON RUNNING
- Marques de textiles: UGLOW, MIZUNO, SCOTT
- Marques de bâtons: TSL, SCOTT, VIPOLE
- Marques de nutrition: ATLET, BAOUW, +WATT, STIMIUM
- Marques de bagagerie: ULTIMATE, SCOTT, CAMELBAK
Bien sportivement, L'équipe du Talon d'Achille
CxNx Le Talon d'Achille
Publish on 02 August, 2014
Tags