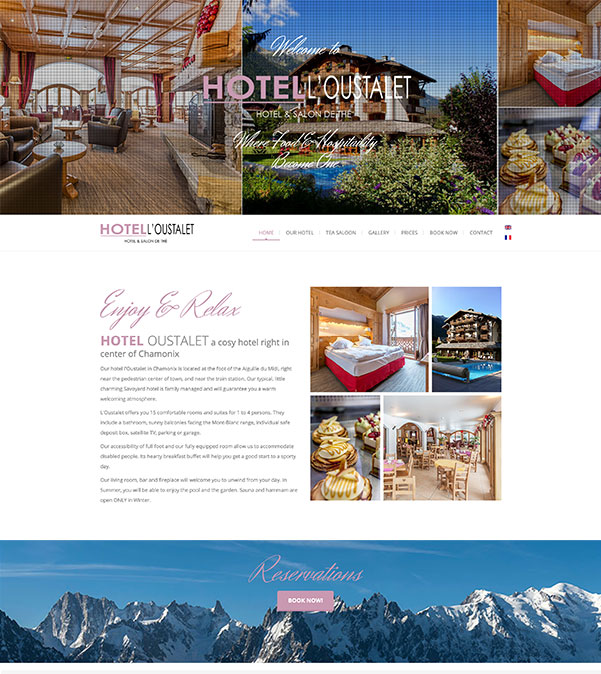 Project Description
Our hotel l'Oustalet in Chamonix is located at the foot of the Aiguille du Midi, right near the pedestrian center of town, and near the train station. Our typical, little charming Savoyard hotel is family managed and will guarantee you a warm welcoming atmosphere.
L'Oustalet offers you 15 comfortable rooms and suites for 1 to 4 persons. They include a bathroom, sunny balconies facing the Mont-Blanc range, individual safe deposit box, satellite TV, parking or garage.
Client Hotel Oustalet
Publish on 02 October, 2019
Tags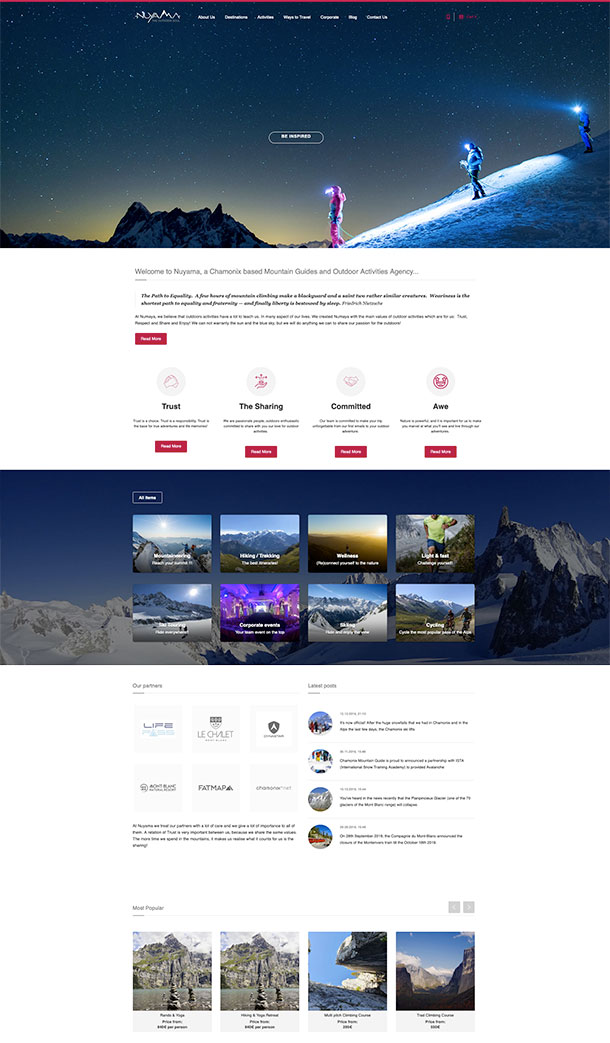 Project Description
At Numaya, we believe that outdoors activities have a lot to teach us. In many aspect of our lives. We created Numaya with the main values of outdoor activities which are for us: Trust, Respect and Share and Enjoy! We can not warranty the sun and the blue sky, but we will do anything we can to share our passion for the outdoors!
Client Nuyama
Publish on 02 September, 2019
Tags
Project Description
De Paoli Charpente, Monsieur Guillaume de Paoli, entrepreneur individuel est en activité depuis 17 ans.
Installée aux Les Houches, Vallée de Chamonix Mont Blanc, Haute Savoie, elle est spécialisée dans le secteur d'activité des travaux de charpente
CxNx De Paoli Charpente
Publish on 02 October, 2018
Tags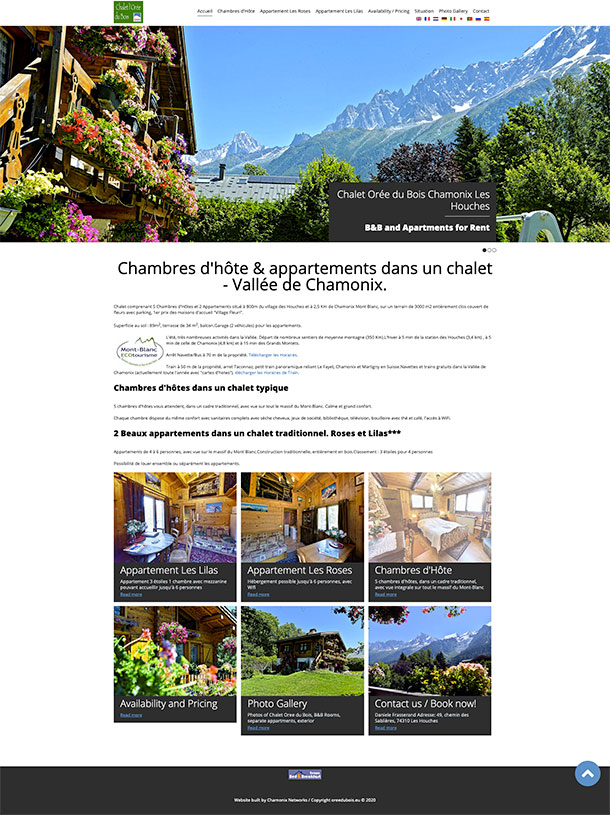 Project Description
Located 800m from Les Houches village and 2,5 km from Chamonix town. Ideal in summer as well as in winter for all activities.
Surface area: 89m2 and 34m2 terrace small patio balcony. Private parking area is available (2 cars per apartment).
This chalet is a regular prize winner of French 'houses in bloom' contest.
Its perfect location enables you to do different activities: in summer you can set off to explore one of the many mountain trails and in winter you are just 5 min. drive away from Les Houches ski resort and 5 min. from the ski slopes of Chamonix.
CxNx L'Orée du Bois
Publish on 02 August, 2017
Tags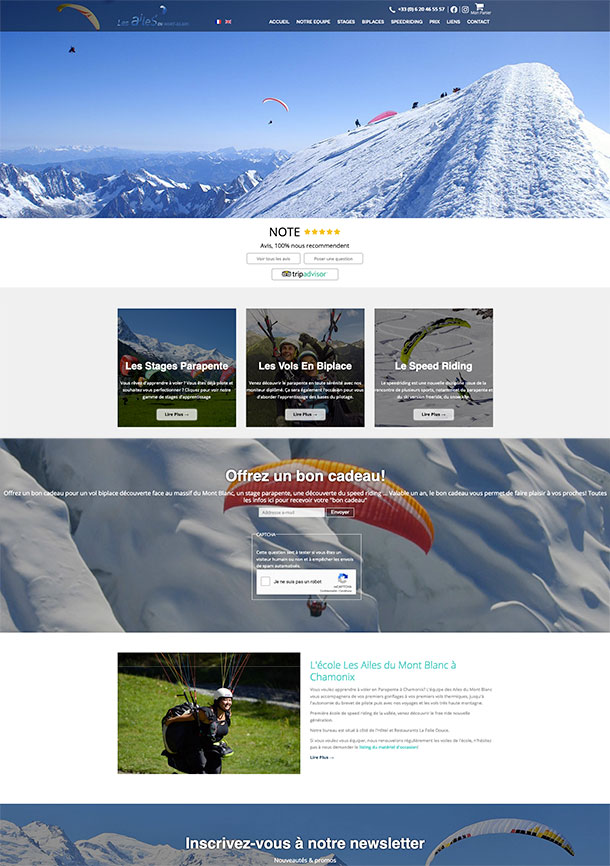 Project Description
L'école Les Ailes du Mont Blanc à Chamonix. Vous voulez apprendre à voler en Parapente à Chamonix? L'équipe des Ailes du Mont Blanc vous accompagnera de vos premiers gonflages à vos premiers vols thermiques, jusqu'à l'autonomie du brevet de pilote puis avec nos voyages et les vols très haute montagne.
Client Themeforest
Publish on 02 August, 2016
Tags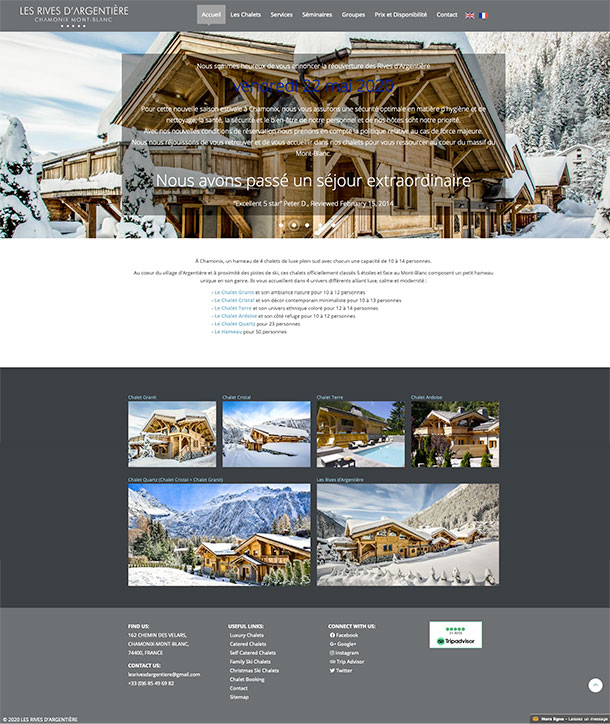 Project Description
Welcome to the Chamonix Ski Chalets Les Rives d'Argentière!
Do you dream of waking up and stepping out on the fresh powder, ready to enjoy? Then we think you'll love the stunning New Hamlet of Five Star Luxury Ski Chalets in Chamonix. These Chamonix ski chalets are here to provide you with the perfect holiday accommodation in Mont Blanc. Whether you're looking for the perfect Chamonix chalet for your next family holiday or a romantic getaway, one thing's for sure - once you arrive, you wouldn't want to be anywhere else.
CxNx Les Rives d'Argentière
Publish on 02 August, 2015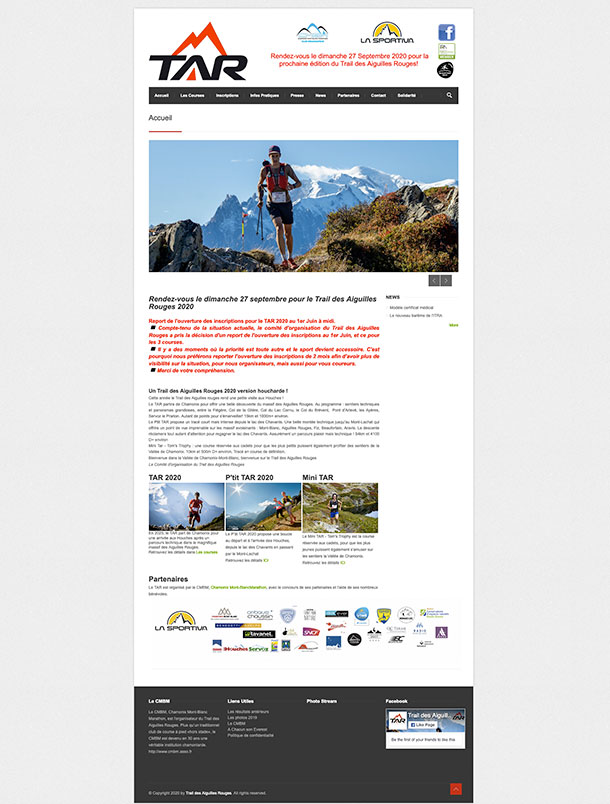 Project Description
Cette année le Trail des Aiguilles rouges rend une petite visite aux Houches ! Le TAR partira de Chamonix pour offrir une belle découverte du massif des Aiguilles Rouges. Au programme : sentiers techniques et panoramas grandioses, entre la Flégère, Col de la Glière, Col du Lac Cornu, le Col du Brévent, Pont d'Arlevé, les Ayères, Servoz le Prarion. Autant de points pour s'émerveiller! 15km et 1000m+ environ.
CxNx Trail des Aiguilles Rouges
Publish on 02 August, 2015
Tags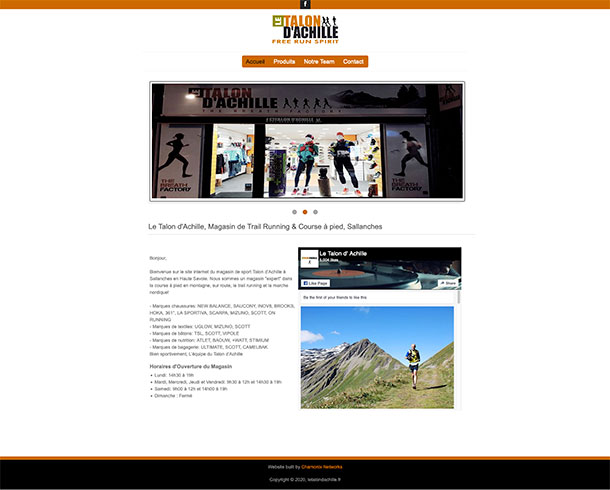 Project Description
Bienvenue sur le site internet du magasin de sport Talon d'Achille à Sallanches en Haute Savoie. Nous sommes un magasin "expert" dans la course à pied en montagne, sur route, le trail running et la marche nordique!
- Marques chaussures: NEW BALANCE, SAUCONY, INOV8, BROOKS,
HOKA, 361°, LA SPORTIVA, SCARPA, MIZUNO, SCOTT, ON RUNNING
- Marques de textiles: UGLOW, MIZUNO, SCOTT
- Marques de bâtons: TSL, SCOTT, VIPOLE
- Marques de nutrition: ATLET, BAOUW, +WATT, STIMIUM
- Marques de bagagerie: ULTIMATE, SCOTT, CAMELBAK
Bien sportivement, L'équipe du Talon d'Achille
CxNx Le Talon d'Achille
Publish on 02 August, 2014
Tags