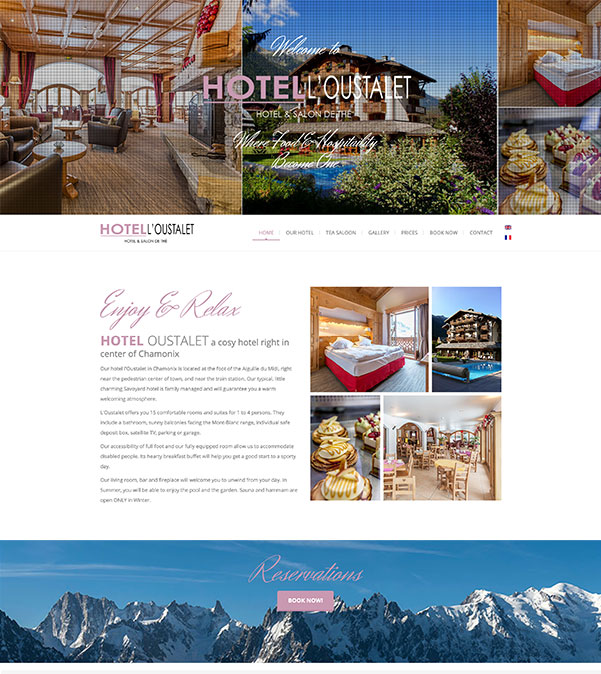 Project Description
Our hotel l'Oustalet in Chamonix is located at the foot of the Aiguille du Midi, right near the pedestrian center of town, and near the train station. Our typical, little charming Savoyard hotel is family managed and will guarantee you a warm welcoming atmosphere.
L'Oustalet offers you 15 comfortable rooms and suites for 1 to 4 persons. They include a bathroom, sunny balconies facing the Mont-Blanc range, individual safe deposit box, satellite TV, parking or garage.
Client Hotel Oustalet
Publish on 02 October, 2019
Tags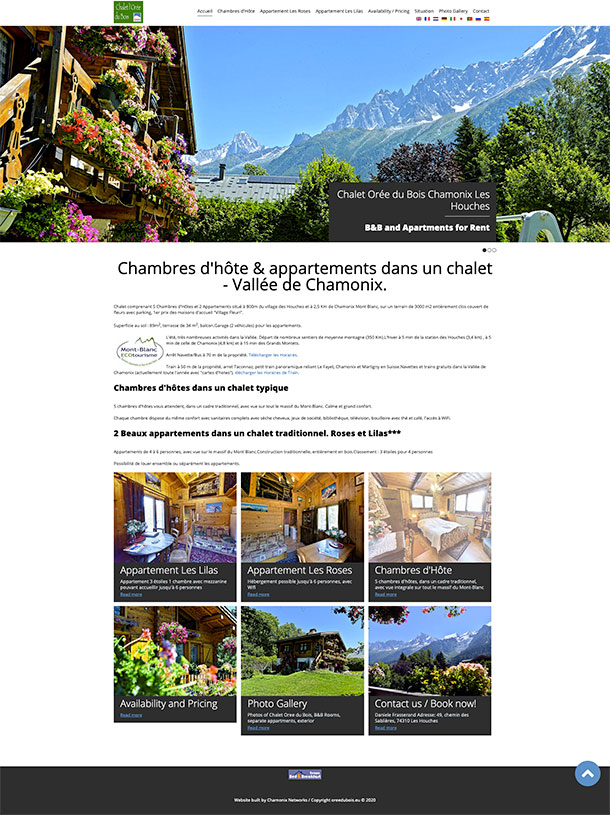 Project Description
Located 800m from Les Houches village and 2,5 km from Chamonix town. Ideal in summer as well as in winter for all activities.
Surface area: 89m2 and 34m2 terrace small patio balcony. Private parking area is available (2 cars per apartment).
This chalet is a regular prize winner of French 'houses in bloom' contest.
Its perfect location enables you to do different activities: in summer you can set off to explore one of the many mountain trails and in winter you are just 5 min. drive away from Les Houches ski resort and 5 min. from the ski slopes of Chamonix.
CxNx L'Orée du Bois
Publish on 02 August, 2017
Tags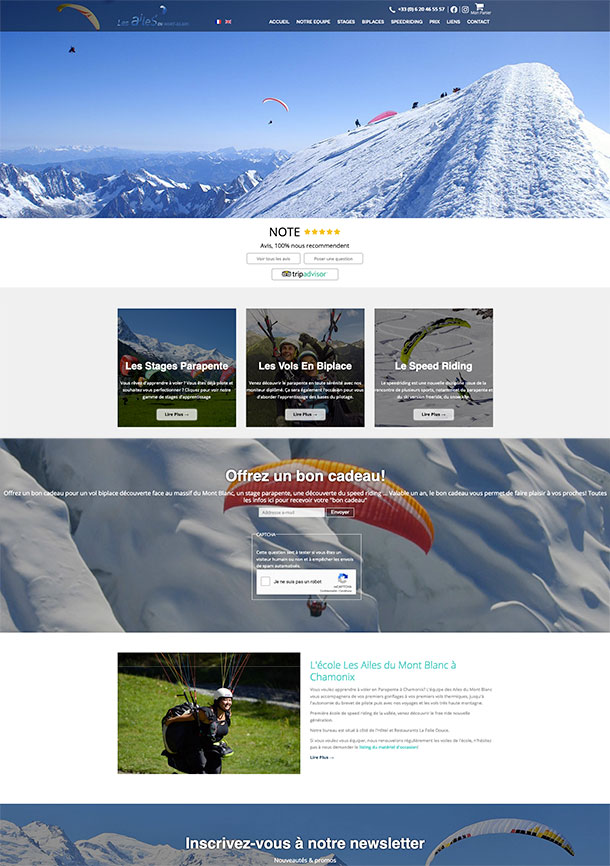 Project Description
L'école Les Ailes du Mont Blanc à Chamonix. Vous voulez apprendre à voler en Parapente à Chamonix? L'équipe des Ailes du Mont Blanc vous accompagnera de vos premiers gonflages à vos premiers vols thermiques, jusqu'à l'autonomie du brevet de pilote puis avec nos voyages et les vols très haute montagne.
Client Themeforest
Publish on 02 August, 2016
Tags