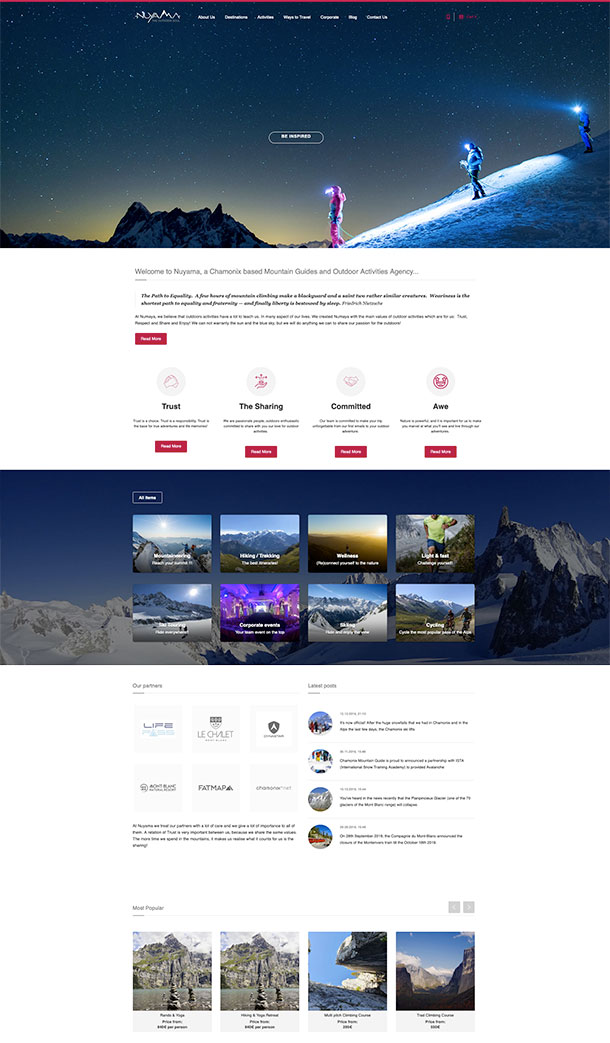 Project Description
At Numaya, we believe that outdoors activities have a lot to teach us. In many aspect of our lives. We created Numaya with the main values of outdoor activities which are for us: Trust, Respect and Share and Enjoy! We can not warranty the sun and the blue sky, but we will do anything we can to share our passion for the outdoors!
Client Nuyama
Publish on 02 September, 2019
Tags
Project Description
De Paoli Charpente, Monsieur Guillaume de Paoli, entrepreneur individuel est en activité depuis 17 ans.
Installée aux Les Houches, Vallée de Chamonix Mont Blanc, Haute Savoie, elle est spécialisée dans le secteur d'activité des travaux de charpente
CxNx De Paoli Charpente
Publish on 02 October, 2018
Tags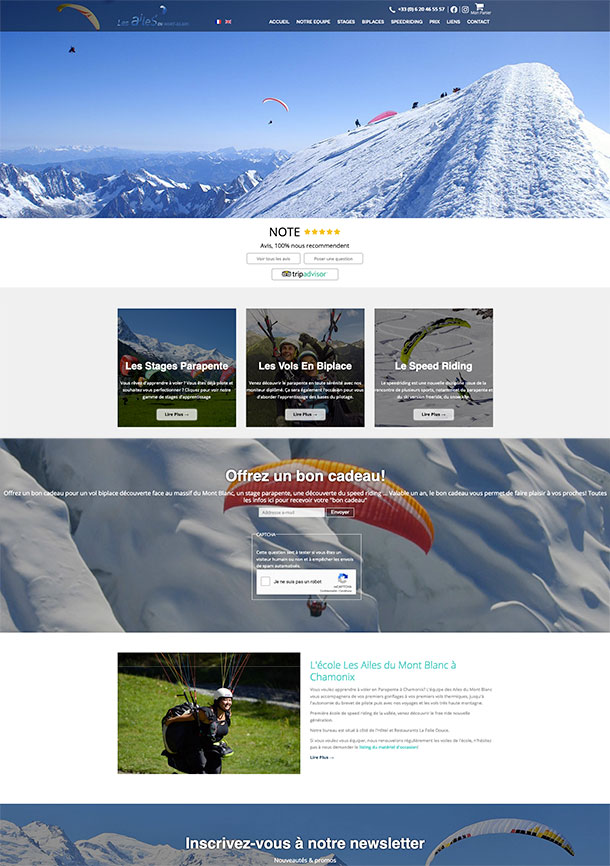 Project Description
L'école Les Ailes du Mont Blanc à Chamonix. Vous voulez apprendre à voler en Parapente à Chamonix? L'équipe des Ailes du Mont Blanc vous accompagnera de vos premiers gonflages à vos premiers vols thermiques, jusqu'à l'autonomie du brevet de pilote puis avec nos voyages et les vols très haute montagne.
Client Themeforest
Publish on 02 August, 2016
Tags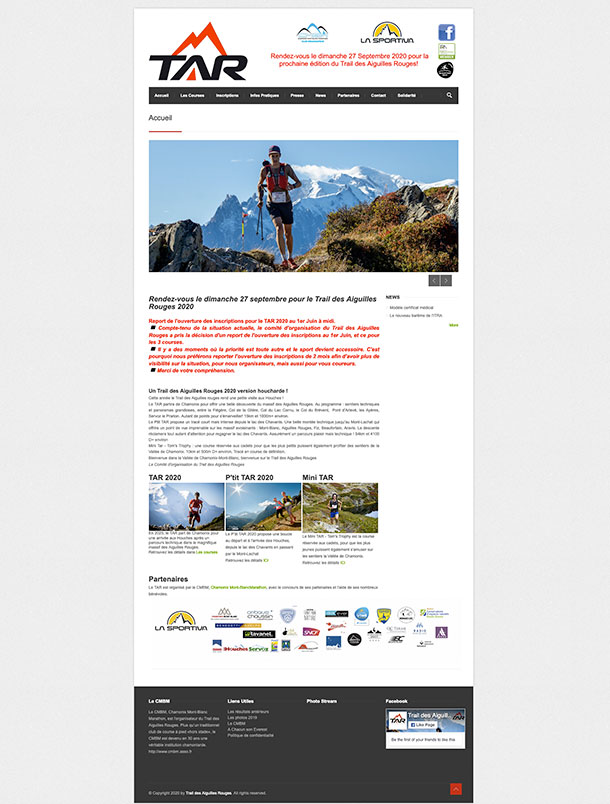 Project Description
Cette année le Trail des Aiguilles rouges rend une petite visite aux Houches ! Le TAR partira de Chamonix pour offrir une belle découverte du massif des Aiguilles Rouges. Au programme : sentiers techniques et panoramas grandioses, entre la Flégère, Col de la Glière, Col du Lac Cornu, le Col du Brévent, Pont d'Arlevé, les Ayères, Servoz le Prarion. Autant de points pour s'émerveiller! 15km et 1000m+ environ.
CxNx Trail des Aiguilles Rouges
Publish on 02 August, 2015
Tags